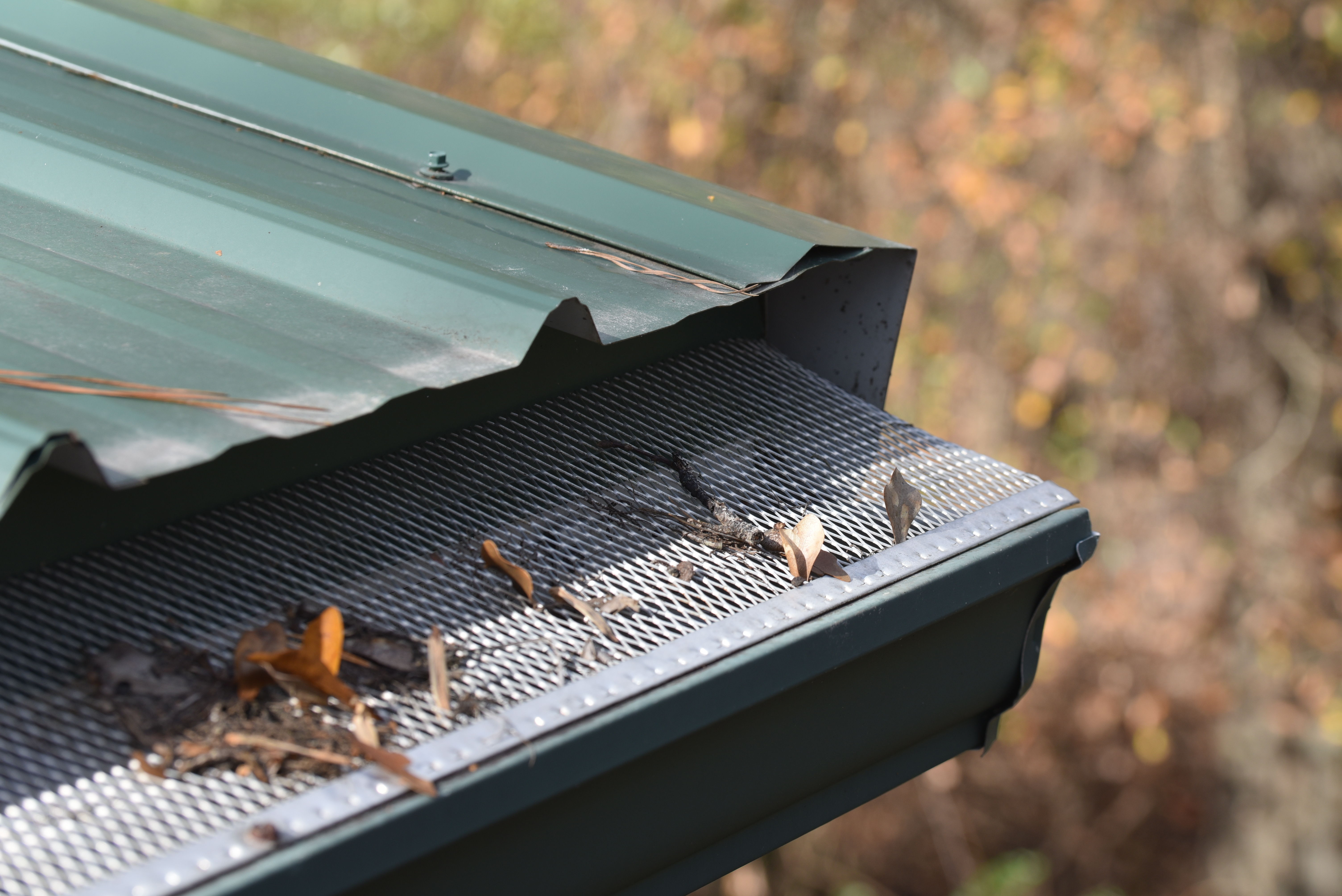 Discover the value of gutter guards for your home – from preventing clogs to protecting your roof and foundation. Learn if gutter guards are worth the investment.
Homeowners often find themselves grappling with the arduous task of maintaining their gutters, particularly when debris clogs the system. Clogged gutters can lead to a host of issues, including damage to the roof, pest infestations, and even structural problems with the home's foundation.
Imagine the inconvenience of regularly climbing a ladder to remove leaves, twigs, and debris from your gutters. Picture the worry of potential roof leaks and the costly repairs they entail. Consider the frustration of dealing with a mosquito haven in your clogged gutters or the headaches caused by ice dams in colder climates.
Fortunately, there's a solution that can alleviate these concerns and make your life as a homeowner easier. Gutter guards have emerged as a popular topic among those seeking to keep their gutters clean and functional. In this article, we'll explore whether these innovative products are truly worth the investment.
Is it better not to have gutters?
Gutters serve a crucial purpose in protecting your home from water damage. They gather rainwater and channel it away from your roof and foundation. Without gutters, rainwater can accumulate on your roof, leading to issues like erosion, basement flooding, and damage to your home's exterior.
So, it's not better to have no gutters at all. Gutters are an essential component of your home's drainage system, and maintaining them is vital. This is where gutter guards enter the picture.
Feel free to read this article 'Perfect Gutter Guard for Your Home' as you contemplate crucial factors like the local climate, the debris in your gutters, and your budget when choosing the perfect gutter guard for your home.
Do gutter guards cause roof leaks?
One common concern among homeowners is the possibility of gutter guards causing roof leaks. The short answer is no, they do not. In fact, gutter guards are designed to prevent debris from clogging your gutters, which can lead to water overflow and, in turn, roof leaks.
Properly installed gutter guards act as a barrier, allowing water to flow freely into your gutters while keeping leaves, twigs, and other debris out. By preventing debris buildup, they reduce the risk of water seeping under your roof's shingles, which is a common cause of leaks.
It's important to choose high-quality gutter guards and ensure they are correctly installed to avoid any potential issues.
When considering gutter guard installation, you may also want to weigh the pros and cons of DIY installation versus hiring professionals. In our previous blog, 'DIY vs. Professional Gutter Guard Installation', we discussed the advantages and potential challenges of each approach.
Do gutter guards actually work?
Yes, gutter guards are designed to work effectively when it comes to reducing the maintenance and potential damage caused by clogged gutters. They provide several benefits, including:
1. Reduced Maintenance
Gutter guards significantly decrease the need for regular cleaning. With less debris entering your gutters, you won't have to climb a ladder and scoop out leaves as frequently. This not only saves you time but also reduces the risk of accidents associated with gutter cleaning.
2. Extended Gutter Lifespan
By preventing debris buildup, gutter guards help extend the lifespan of your gutters. Clogged gutters are prone to rust and corrosion, which can lead to costly repairs or replacements.
3. Protection from Pests
Clogged gutters can become a breeding ground for pests like mosquitoes and birds. Gutter guards act as a barrier, preventing these unwanted guests from making your gutters their home.
4. Preventing Ice Dams
In colder climates, gutter guards can help prevent the formation of ice dams, which can damage your roof and lead to leaks.
5. Preventing Foundation Damage
Gutter guards not only protect your roof but also your home's foundation. Without proper drainage, excess water can seep into the foundation, leading to cracks and structural damage. Gutter guards help direct water away from your foundation.
Gutter guards are available in a variety of materials and designs, making it crucial to select the type that best suits your individual requirements. Consulting with a professional, like can help you make an informed decision on the most suitable gutter guard solution for your home.
In conclusion, gutter guards are a valuable addition to your home. They are an investment that can save you time, money, and potential roof and foundation damage. To ensure the best results, opt for high-quality products and professional installation. Don't let clogged gutters become a headache; consider gutter guards to protect your home and enjoy peace of mind.
For expert advice, and services, and to get a free quote, visit MyGutterGuards or contact us at damien@mygutterguards.com.au today.
Remember, maintaining your gutters is essential, and gutter guards are a proactive solution to make this task more manageable.